Digital construction Document Updating and management services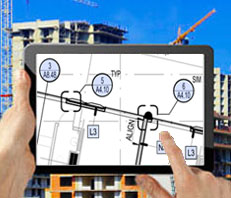 Hyperlinking details, schedules, indexes, specs and more
Ever try to run an OCR program only to have room numbers linked to unrelated construction drawings, ghost hyperlinks appear, or altogether missed links?
Save time by having our teams hyperlink your documents. We put eyes on every page and hyperlink callouts to enlarged details, link notes, legends, revisions, specs, wall types, photos and much more.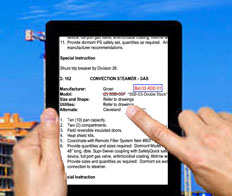 Updating and redlining documents
Our trained Project Engineers serve as an extension of your team. We package and integrate changeouts/redlines for you; thereby keeping your cloud based electronic documents up to date. Our teams also list any discrepancies found on an ongoing basis.
When switching out pages, we check for new links, broken links, new details, moved details, moved hyperlinks, etc. and correct them as part of the updating service.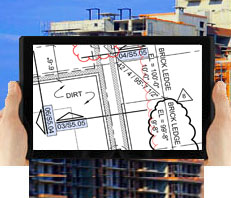 RFI, ASI, and Addendum integration
Do you have more RFI and ASI integrations than you can handle? Do you find yourself not being able to catch up or your field teams falling behind getting the latest and greatest documents?
Our project engineers work with your preferred software and on your schedule. And if you don't use a document management software such as Newforma®*, Procore®*, or Bluebeam Studio®*, we can host your documents for you.
* Newforma, Procore and Bluebeam are not affiliated with Blue Lynk, LLC and are used only as examples of project management software common to the construction industry.